Day 15, Year 549

We had a pretty small turnout at today's meeting because many of my
clanmates were seeking the rare Superb Owl that visits the isles just
once every four years. A few of us managed to make it to the meeting
though, and we even had a few visitors who were interested in the clan.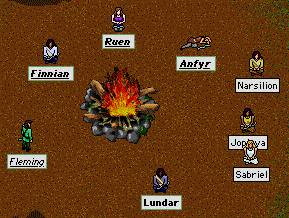 Small turnout

Afterwards, we decided do a quick hunt in the passes, but we
couldn't find any healers to join us. We decided to take a chance and
go hunting without any healers, which proved to be challenging. At one
point I had to be chained all the way back to town after being hit by a
greymyr rock. On the whole though, it was a short but exciting hunt.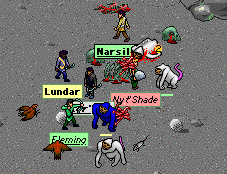 Hunting with no healer