Day 290, Year 552

Today I organized an FMOCR to obtain my first teleportation stone(not for the Brion Brothers
for a change!). As the time of the full moon drew near, I grew nervous
because there were only a handful of exiles in the lands. Luckily, I
was able to gather a very powerful little group, and we made our way
through the Orga Camp in the early morning, before the Sun had even
risen.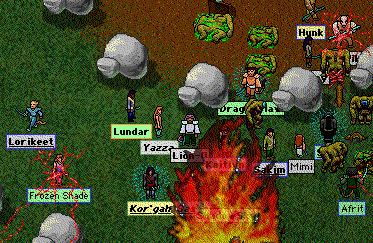 We encountered quite a bit of resistance from the Orga, and I
was a little worried that our small party wouldn't be able to handle
the massive hordes of the deeper Orga Camps, but I needn't have
fretted. Our party cut through the Orga forces like a hot blade through
butter. In fact, we arrived in OC4 a full six hours earlier than I had
anticipated, and we were forced to wait for the Orga Magician to
appear, to the annoyance of some party members.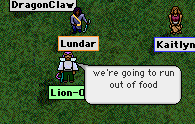 Kor'gah and Frozen Shade entertained us with their music while
we waited, but soon, even their vast repetories were exhausted. The
fighters soon began making daring forrays into the Orga territory,
slaying the vast hordes of Orga Warlocks that guard the final camp.
This was particularly dangerous because for each Warlock that was
slain, another soon appeared in its place, along with a pack of Death
Vermine.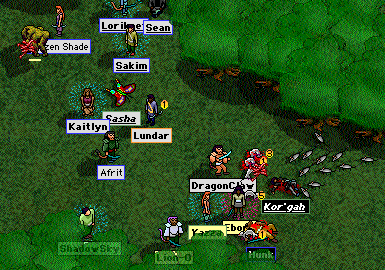 The fighters continued to push our luck as we twiddled our
thumbs in OC4, waiting for the Orga Magician. Finally, shortly after
noon, the Orga Magician finally made his appearance. The fighters
charged the Magician, while I made my way to the Power Room. I was a
little nervous after my previous failures, but this time I had no problems obtaining the orga stone.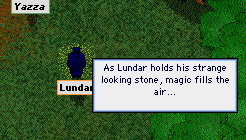 I would like to thank all of the brave exiles who helped out with the
FMOCR, and who patiently waited in OC4 to make this raid a success. If
ever a mystic you need, I will come to your aid.