Dance
---
The "infamous" J'Dance!
Dal'Noth Castle
---
Places
---
One of our favorite places is the sacred grove.
Even if the weather is sometimes inclement ;)
And, of course, the Girls Pub is a favorite meeting place
Events
---
Lanna had an all girls hunting party just before her wedding, here are a few pictures from it. Great fun was had by all.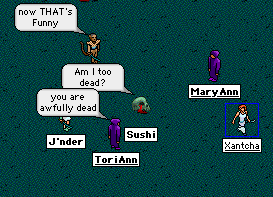 Sports
---
Rock climbing on NN beach =)